Posted by Josh Alberius on Oct 5th 2020
Hunting whitetail in November is what every hunter looks forward to after that long October lull during bow season. Whether you're gun or bow hunting, these are the months we live for. Football season is here, fall is in the air, migrating ducks cover the sky, and big bucks come out to chase. There's not an attractant, call or secret location that can bring a mature buck out of hiding like a doe during rut season. Those long October sits start wearing on you and make you wonder why you're out there chasing a ghost. The rut alone reminds us why we wake up early, travel the miles, and spend endless money on an animal that causes us so much stress.
Find the perfect stand location
To ease the stress of rut season, let's first talk about stand locations. Most hunters in November will be hunting from an elevated box stand, ladder stand, or something on the ground that's capable of keeping them warm and providing a steady rest for a rifle. During this time of year the wind will be dominant out of the North, cooling things off, so remember to set the stand on the south end of a plot or field. Sweating and thermals will not be as crucial as the hot days in October, but you still must be mindful when setting a stand and entering a hunting location. Try to avoid walking past bedding areas and food plots while entering your hunting location. Deer will be bedded just off the edges to stay warm and to keep from having to travel far from their main source of food. Creeks, roads, and prepped trails will always be the best way to stealthily enter into the downwind side of your stand, minimizing the chance of spooking or alerting nearby deer.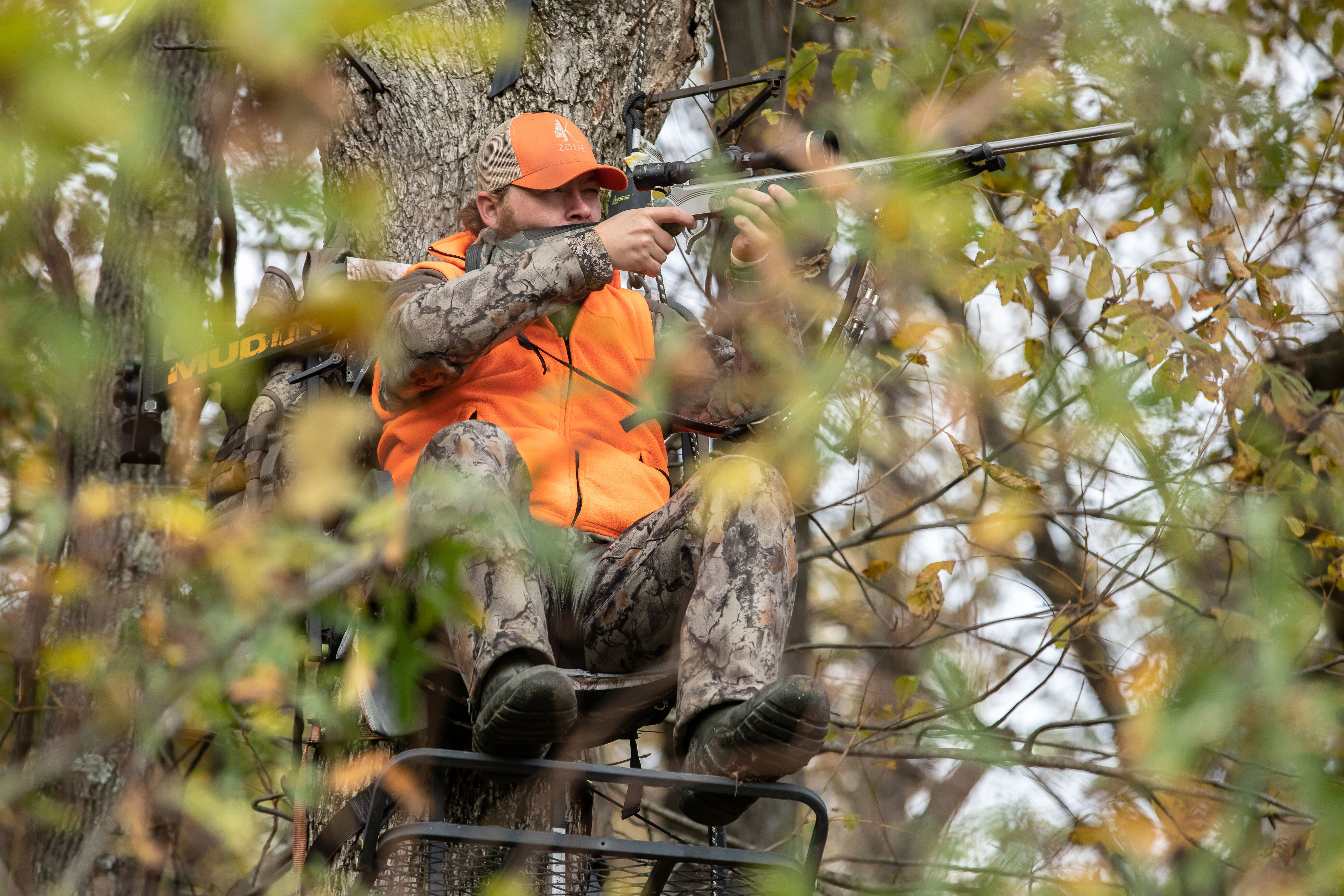 2. Provide bedding by preparing ahead of time
Your stand location is fundamental, but how do you prepare ahead of time to hold more deer on your property? Providing bedding and a food source are a few of the most important things to remember when consistently harvesting big bucks. Some properties have CRP or prairie grass where the deer can naturally find bedding in low spots. However, what if you're hunting in a mountainous area, or own land that is all timber? A good method for creating structure on private land is to hinge fallen trees to allow the deer to bed within the downed canopies. This will keep the canopy lush, without killing off the entire tree. Only so many dominant bucks can live on one piece of property at a time. Reducing their ability to see each other creates more territory, which means you can hold more bucks in a smaller location.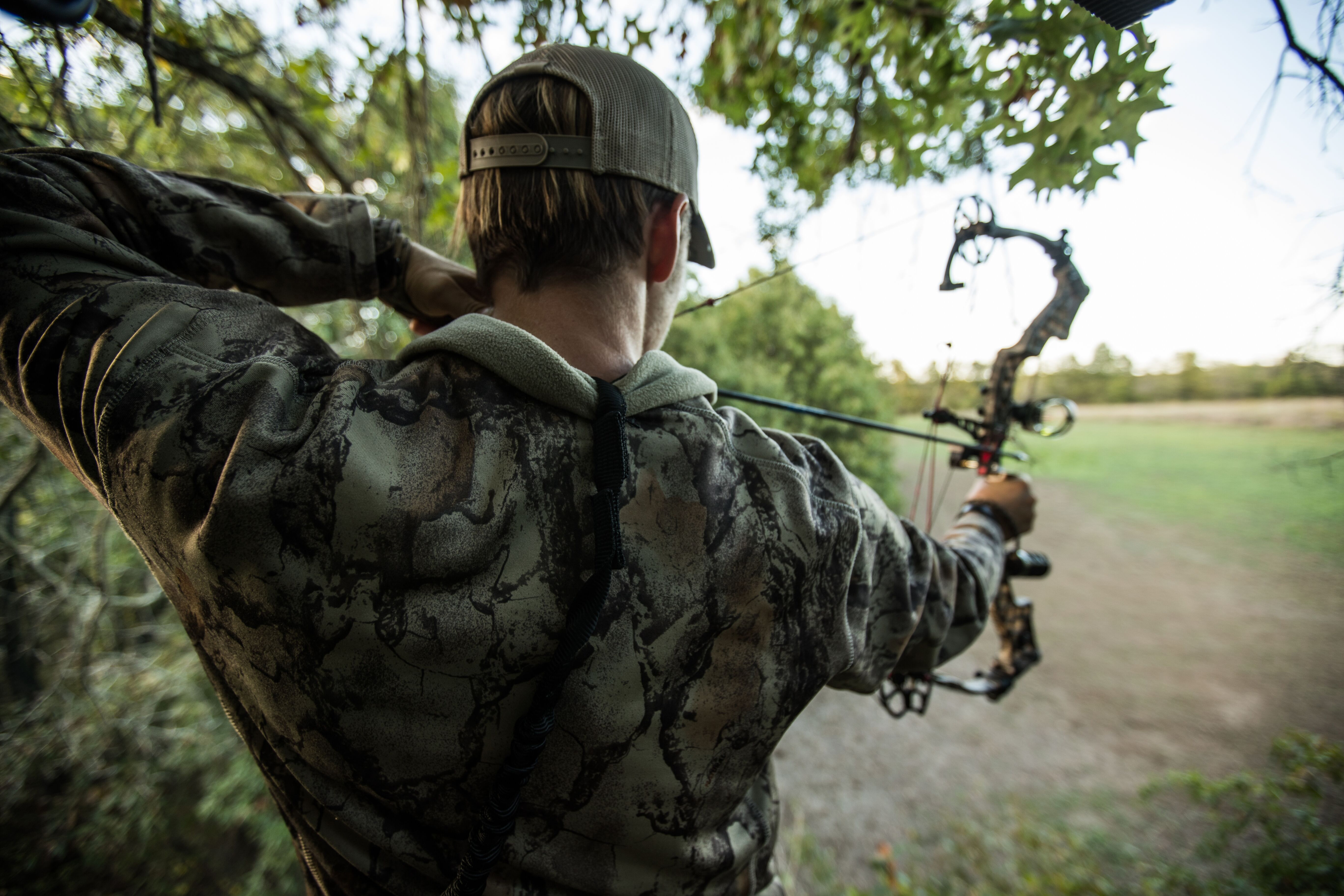 Shop Natural Gear's Coral Fleece Lined Hoodie
3. Plant your own food plots if none are available
Food plots are dependent on the terrain of the land. Most guys that hunt agriculture rely on the farmers to provide natural food sources, while others must develop their own plot or bait site. Over the years, I have seen promising results here in Arkansas by planting turnips, radish, and clover during early August. By doing so, I can have a lush food plot during bow season. By the time November and December roll in, I have softball size turnips under the ground and the deer are desperately digging them up during all hours of the day. There are some fantastic options for guys that can't plant a plot due to terrain limitations. For example, throw and grow rye grass is a great option to get some greenery in the woods, or a rocky hillside with limited browse.
4. Check zone regulations before planting and baiting
With the combination of food, bedding, and of course, the rut, your rate of success will steadily increase during the fall and winter months of deer season. Before planting and baiting in your area, be sure that your zone allows for that method. Buck get stupid this time of year, and so do we!
Be safe, and hunt hard!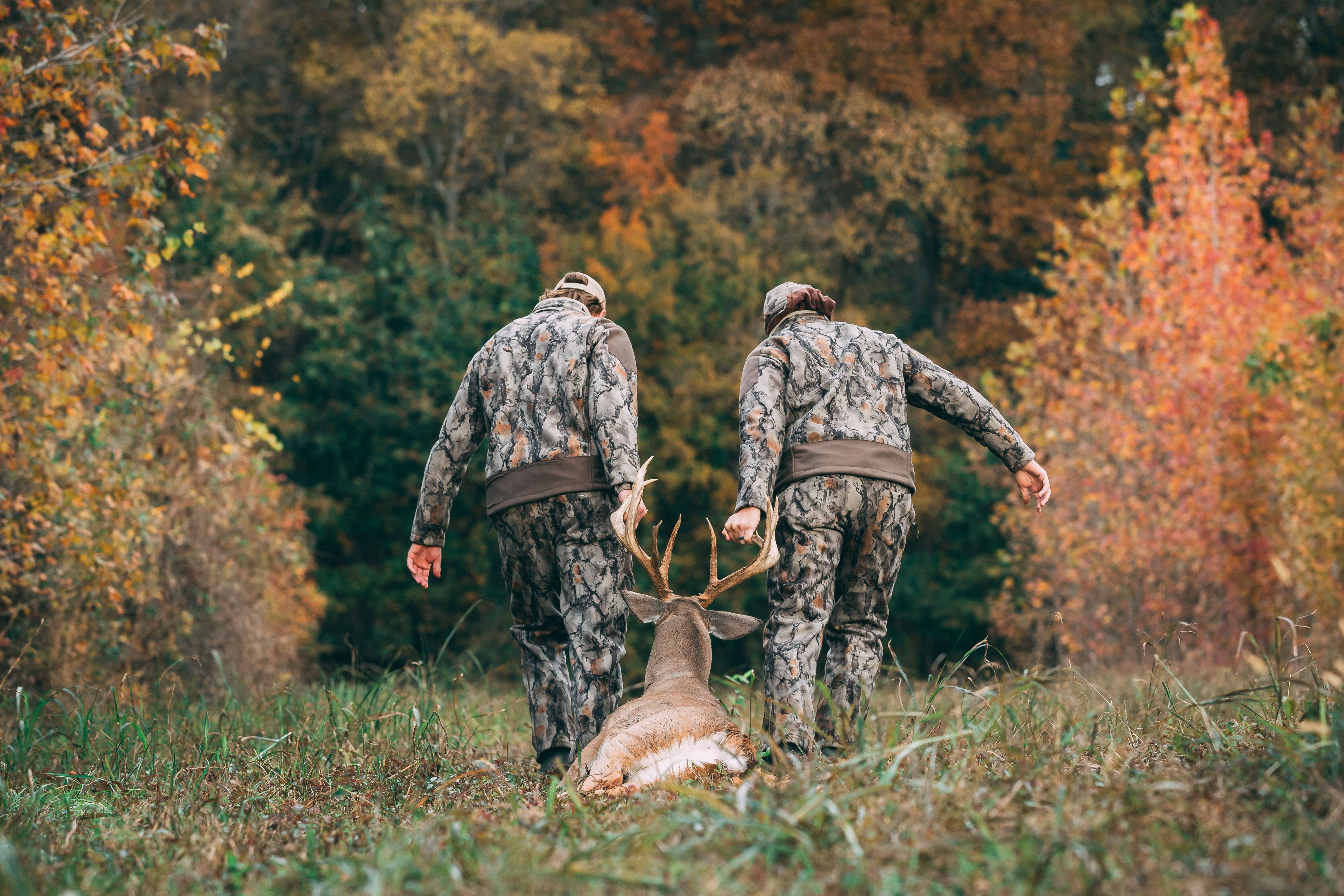 Read more >