Posted by Brad Lovell Competition- 3D ASA Shooter and Bowhunter on Jun 29th 2021
My number one bowhunting tip is to put in the time before the season starts. There are a few things I try to do every day in order to be a successful archer: shooting daily, keeping practice interesting by mixing things up, and looking for ways to challenge myself.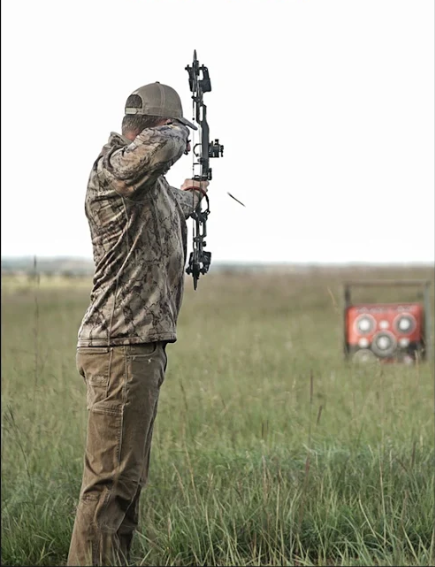 How Not to Prepare for Bowhunting
Growing up in Eastern Oklahoma, my bowhunting preparation used to go something like this: Mid-September, after dove season, I'd crack open the bow case and pray nothing had broken or frayed since I locked the case in January. After a once over, some string wax, and a pull back or two, it was off to the pasture with a bale of hay and a paper plate.
After shooting a handful of arrows, I'd say those famous pre-season bowhunter's words, "All three arrows in the plate, dead deer. I'm good to go!" I'm not saying that doesn't work for some, but I am saying that I've missed my fair share when bow hunting deer because of my lack of preparation and time behind the bow.
The Most Important Bowhunting Tip of All: Putting in the time
Practice daily
After years of some success and a lot of failure following that old routine, this is now my daily regimen when not traveling for work:
After morning coffee, it's out to the backyard where I shoot 3D targets and a bag at different yardages, so I don't get used to a particular sight picture. I don't do anything crazy, but 20 to 30 arrows in the morning seems to do me good.
Then after work, dinner, and whatever else comes my way, it's back outside. The evening session is usually a little less regimented for me. Sometimes it's a simple 20 to 30 more arrows, but other times it's as many as 60 to 70 arrows.
Mix it up
The toughest challenge with shooting all year is definitely boredom and monotony, so keep it fresh and interesting. I mix it up by moving targets and myself around the yard. If you're able to, make sure to use sun and shadows to give you different lighting situations; we all know nature changes by the second.
Challenge yourself
The biggest piece of advice I can give to the average, or not-so-average, archer is this; never just practice at the yardage you think you'll shoot game at. It never plays out that way!
We all envision that deer, bear, or whatever we're hunting to be within 20 yards. When the stars align, they are; but practicing at 40 yards makes that 20-yard shot seem easy, and more importantly, comfortable.
So go out and shoot your bow and challenge yourself in your backyard, because I promise you, wild game will challenge you in their backyard!
Read more >