Posted by By: Garrett Rucker Photos: Josh Alberius on Nov 2nd 2023
Hunting dry fields over the rolling prairies of Canada is a waterfowler's dream. As a lifelong duck hunter from Arkansas, flooded timber and rice fields are the undisputed champion for me when it comes to chasing these birds year in and year out. When I got the opportunity to experience waterfowl hunting in the Motherland, it was an easy decision; YES!
This all started one Saturday afternoon in July when I got a phone call from one of my best friends and college roommate, Josh Alberius. He told me about this awesome opportunity he had through Natural Gear and Drew Palmer with Hardcore Waterfowl to go up to Alberta, Canada, for a five-day hunt to shoot some photos for new product lines to be released in 2019. I called my boss the next day to request the time off. He said yes, and just like that I had punched my ticket to Canada!
I met Josh at his house in Little Rock one afternoon in September to pack up all the camera gear, guns, NatGear Waterfowl Camo, ammunition, decoys, and everything else we would need on this weeklong excursion. After hours of packing and double checking our lists, we were finally ready to go. After two-and-a-half days and nearly 40 hours spent in a truck, we finally made it to our destination in Alberta.
Upon pulling into town, we headed straight to the hardware store where we met our buddy Kevin to buy all our licenses and tags. Once we were verified and legal, Josh, Kevin, and Drew went out to scout different fields and ponds that Kevin had been given permission to hunt by local farmers and landowners.
They came back with the great news that the birds were overwhelmingly populated in the areas we had permission to hunt. Of course, that only increased the excitement about what adventures lay ahead.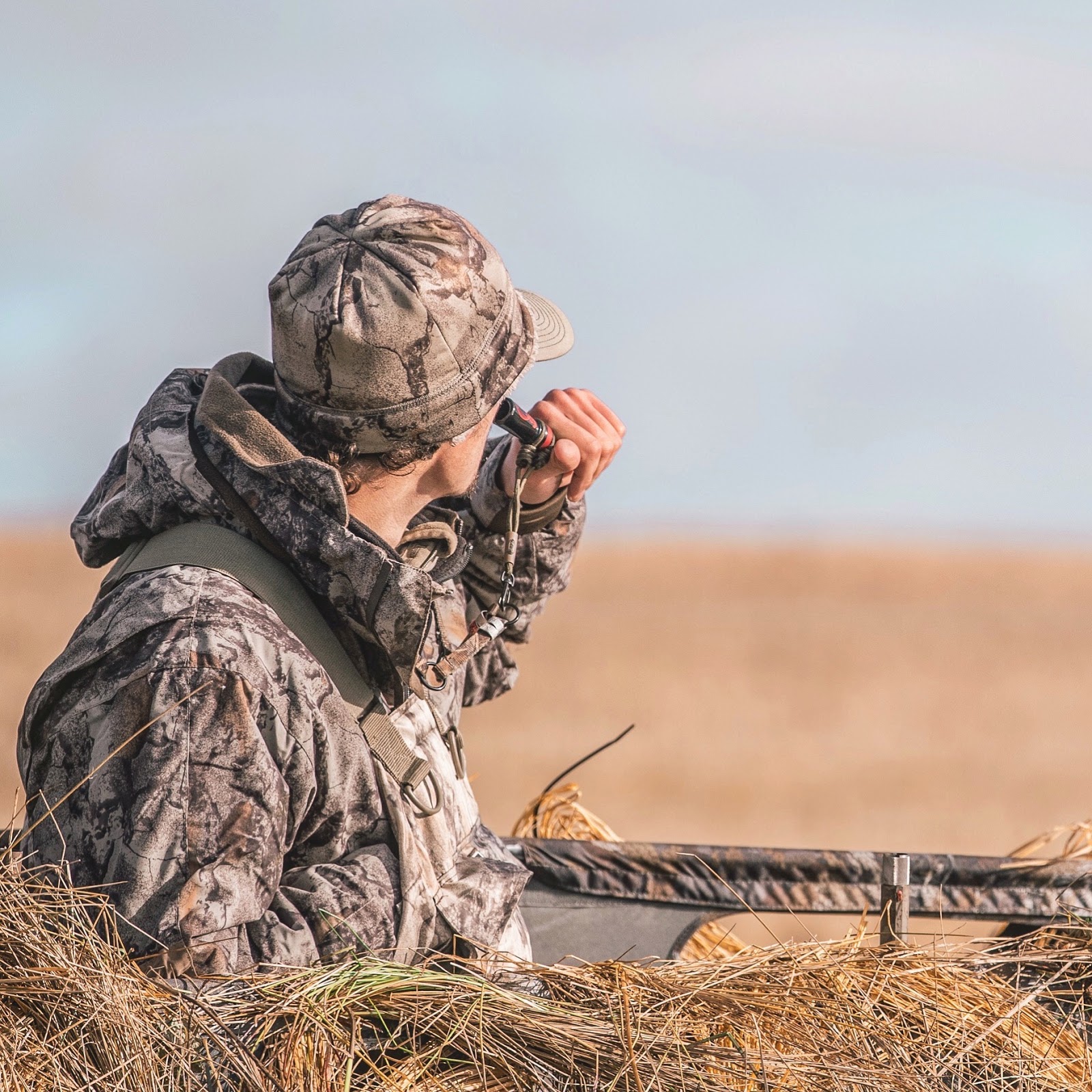 (Natural Gear's Original Camo)
Out of the five days we had of extremely successful hunting, there was one day in particular that stood out to me personally; day four on the hillside. We had just finished up an afternoon honker shoot over a pond on day three when we regrouped at Kevin's to talk about plans for the next morning.
Kevin said, "Boys, I have an A-plus spot for us to shoot in the morning. It's going to be quick and it's going to be nasty." We all looked around at each other, our faces lit up with smiles, imagining what the morning was going to bring.
That next morning, we set up our layout blinds a few feet apart from each other on a hillside, the decoy spread about 20 yards in front of us and two Mojos running at will. As soon as there was enough light to see, the birds started flying and it was like nothing I had ever seen before in my life.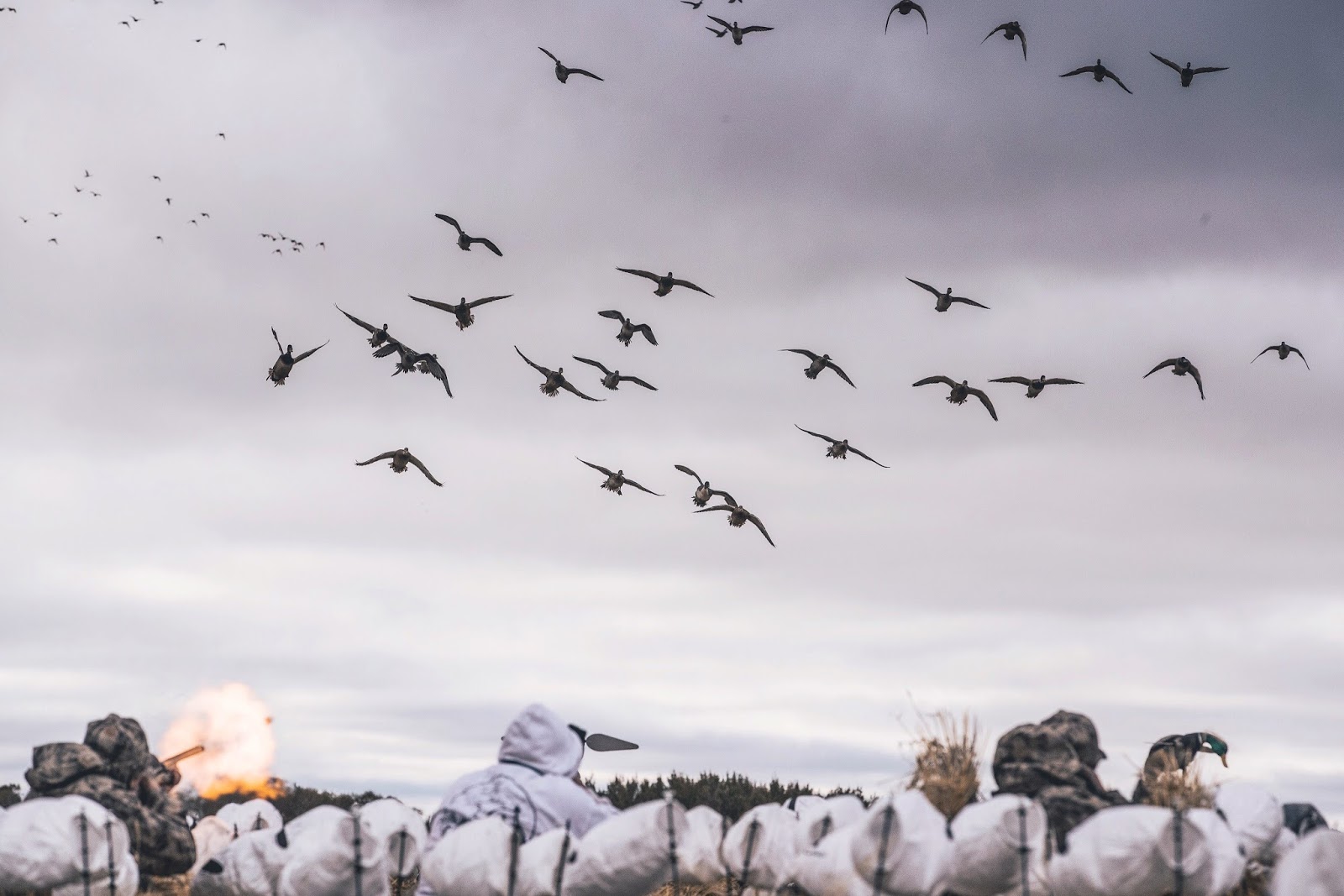 Groups of 20, 50, and even hundreds of ducks were buzzing our heads, landing in our decoy spread, quacking back and forth at one another. I remember turning to Blaine Knight and saying, "This is going to be insane."
When it became legal shooting hours, we started blowing our Elite duck calls, working in massive groups of ducks. Kevin called the shots and one group after another, we were landing these ducks in our faces, just how we wanted them to work.
In just 12 minutes, we had shot our limit for that day. I opened the door to my layout blind once the entire morning and couldn't reload fast enough to keep up with the demand of harvesting these birds.
When the hunt was over, we all just lay in our blinds and watched in amazement as these birds endlessly flew around, continuing to work our spread. I thought to myself, "nobody back home is going to believe this." So I pulled out my phone to video the madness from my layout blind.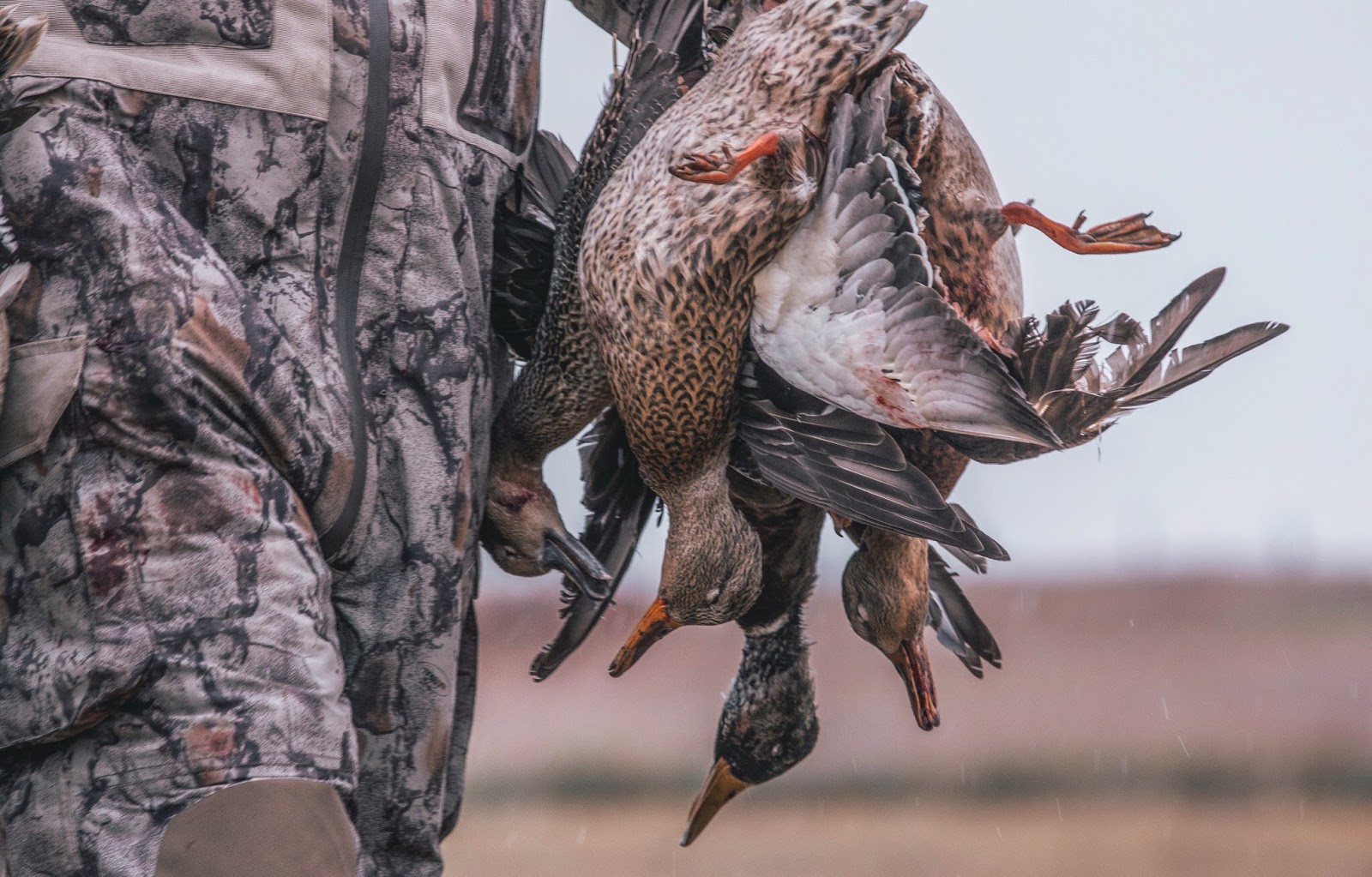 When it was all said and done, we collected the morning's harvest, picked up our decoy spread, and headed back to Kevin's house. For the rest of the morning, the only thing we could talk about was how unbelievable the hunt was. It was like nothing any of us had ever experienced before.
It's a hunt that will never be forgotten and a story I will tell over and over to my family and friends and someday share with my own children. I can't thank Kevin enough for all the hard work he put in each day to enable us to have the most successful hunts possible.
All in all, Canada was an incredible experience, but this one hunt; day four on the hillside, truly was the hunt of a lifetime.
Read more >