Posted by Jimmy DiTraglia on May 30th 2019
It seems like every spring turkey hunting season results in a fantastic story or two. No matter how many of these birds I kill before it's all said and done, the adrenaline rush and heart-pumping moments before the trigger pull just cannot be paralleled. Like every turkey season before, this one had something that made it special me.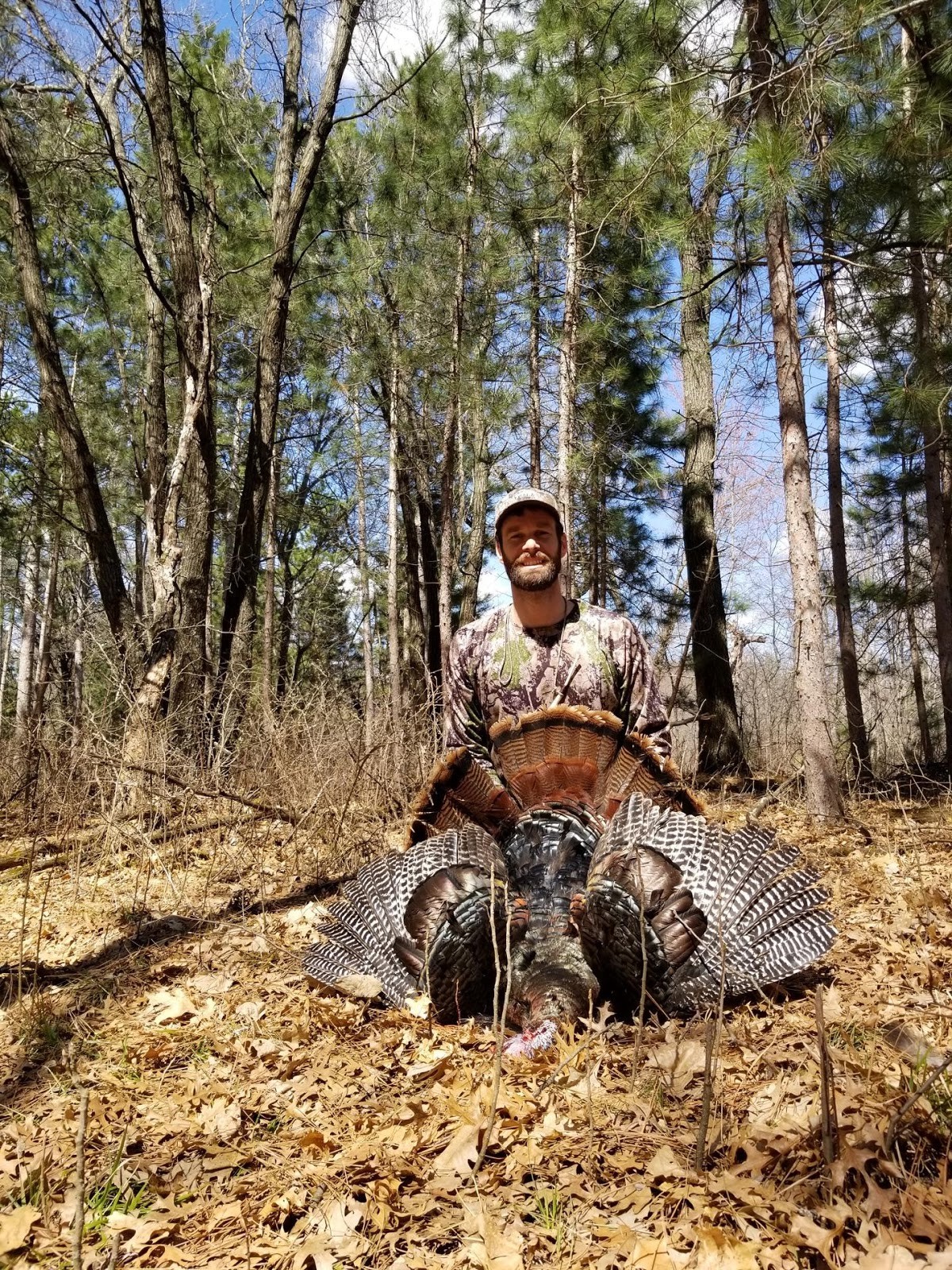 (Natural Gear's SC2 Line)
As my season was nearing an end, things weren't looking good. In Minnesota, shotgun hunters only get a Wednesday through Tuesday stretch of our choosing. If we fail, we can also hunt the last week of May.
But I didn't want to have to do that. I had some close calls but the abundance of hens in the woods was causing problems. Time after time they'd take away the gobblers I was after.
The weather on Tuesday, my final day, was outstanding. The high was 65, with full sun and low wind. There was no way I wasn't going to take a vacation day to spend in the woods and hunt.
From shortly after flydown until about 10:30 a.m., I had one particular tom absolutely hammering at me. Every single call I made, he would respond quickly and sometimes gobble a second or third time. Sometimes he'd even cut off my yelps like that. I've never had a tom be so vocal with me for so long.
The issue was that he wouldn't come close enough. A few times he was definitely in the 75–100 yard range and then would hang up. I moved to six different locations and we'd go through this same song and dance. He'd gobble his head off, come closer, then hang up and head away. It drove me insane.
Eventually he shut up, so I headed to a different area of the woods. As I was walking, I heard a hen yelp; I yelped back and she immediately began loud cuts and yelps. I decided I'd make her mad and get her to head my way, hopefully bringing a tom with her.
It was working. She was headed my way and he started gobbling again and getting closer. Then they both shut up and I never saw them.
Frustrated and worried I might not fill a tag that day, I ate lunch and then laid down to take the mid-day nap that turkey hunters love so much. I was over an hour into it and the sound of a gobble woke me up! It was about 1:45 p.m. and I sat up quickly hoping that wasn't a dream.
Sure enough, I heard it again. It was him! I knew it was him because it came from the same area we played chase in all morning.
I hustled as fast as I could about 50 yards to a ridge top to have a good view if he approached and let out a few yelps. He gobbled a minute later, then about five minutes later in a different spot. He was coming.
I made some soft yelps and he gobbled randomly but then went silent. I was worried I had spooked him and then I heard the best sound a turkey hunter can hear—the spit and drum. He was about 30 yards to my left. A few minutes later he was 20 yards directly in front of me and I took my shot.
About 30 minutes after I was woken up from my nap, I killed the tom that had been driving me nuts all morning.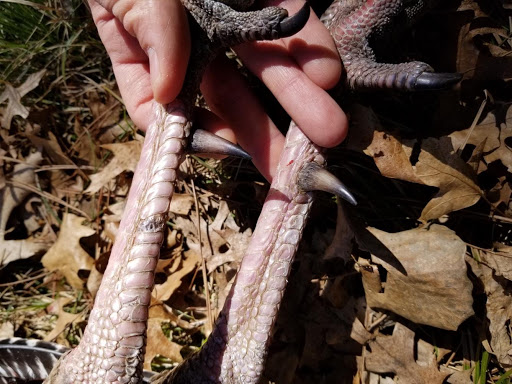 Judging by the spurs on this guy, he was not a young bird. He was at least a three-year-old who had seen a thing or two. That maybe explains the difficulty of the morning hunt. This was my first hunt in my Natural Gear SC2 Camo https://naturalgear.com/shop-by-pattern/sc2-green... and now I'm a believer. He didn't have a clue I was there and he was looking right in my direction.
Read more >