Posted by Drew Palmer on Jun 1st 2020
Growing up along the coast of Western Washington outdoor opportunities were a plenty as a young buck for Jakob Wegenast. As life moves on and careers begin to shape and move; so do your hunting horizons.
A seasoned hunter and savy outdoorsman, Wegenast relocated in the southern Flint Hills of Kansas. A landscape rich with game and action, the lore of turkey hunting soon caught his interest.
"I've always heard people talk about the vocal interaction with turkeys, and having been an elk hunter and knowing what it's like to have a bull elk bugle back at you, that was something that peaked my interest."
Late April featured a set of day with steady sunshine and warming temperatures, a recipe for getting the river bottom longbeards fired up.
The sun was just beginning to paint the eastern sky as 3 hunters made their way down into an old farmstead located on the banks of the Walnut River. The dark soil along this river consistently grows premier quality corn and wall worthy whitetail bucks, but today it was the playing field to one of the last healthy pockets of turkeys left in the county. Flooding has plagued the turkey hatch in the Flint Hills region and much of the other central plains for the last 3 years. With two 100 year record floods in a 21 stretch of May 2019, the turkey hatch was largely a wash for hundreds of miles.
As the birds begin to voice their opinions from the budding elms and hackberries, the chorus of the great horned owls hooted across the canyon rim, which was met by the roll of the gobbler on the limb.
Wegenast and company quickly speculated strategy and anticipated the flydown of this longbeard and moved accordingly. Quickly trimming in a small natural brush blind around their location on a field edge, dawn seemed to escalate with each heart beat. For a first time turkey hunter, this was a ascending bit of anticipation that was welcomed.
Soon the sound of beating wings muffled across the hollow and into the old farm meadow, fit for a morning strut zone of a king. A seasoned turkey hunter gently introduced himself to the dominant gobbler who was already showing his prowess in the early morning light. With the response that signified his stature, a new turkey hunter was nearing the trembling and shaking level of excitement.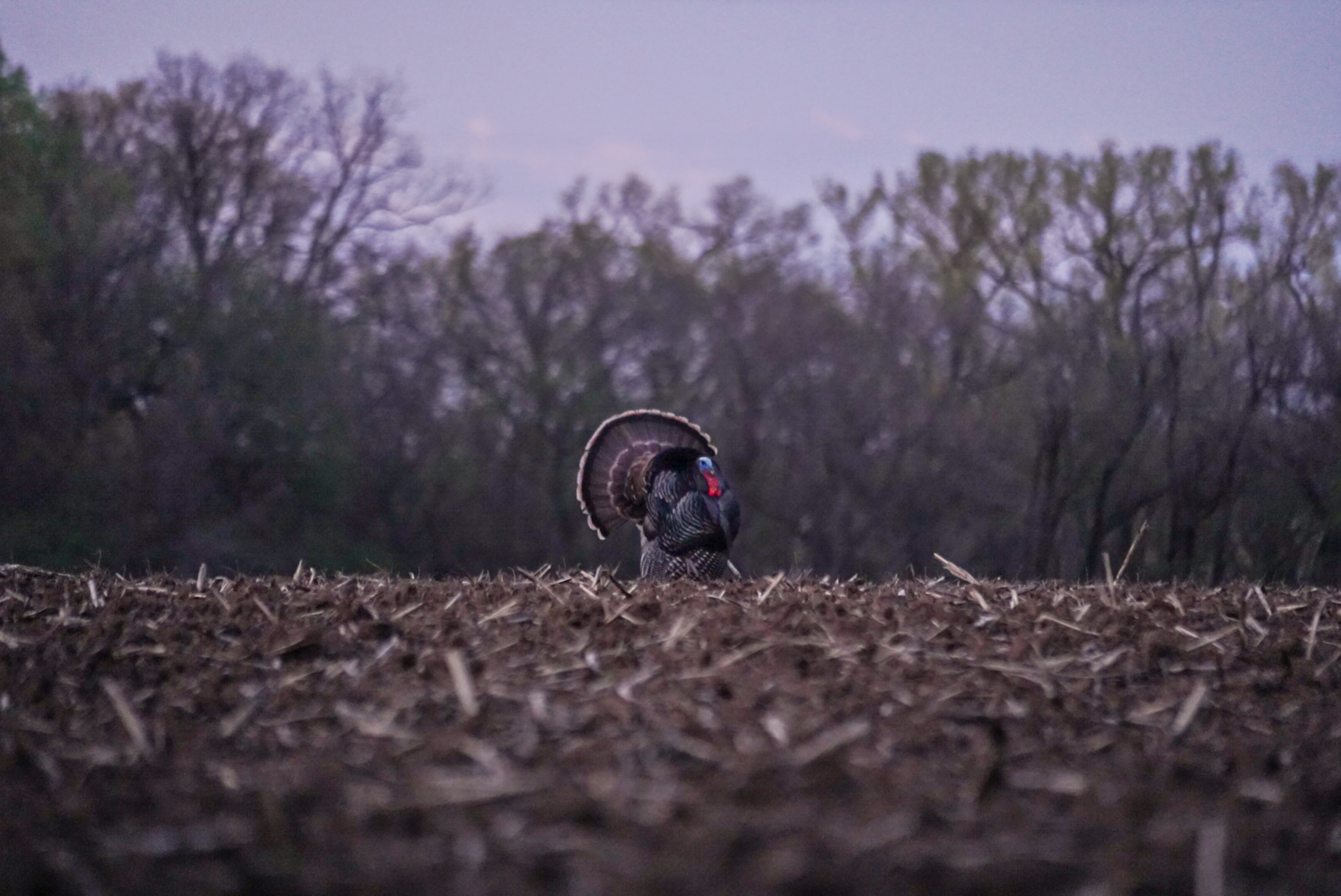 Over a ten minute approach littered with gobbles and action, the lone gobbler left his hens in the bottom to make an impression on a new hen and intruding jake decoy. A steady hand and patient trigger finger yielded an incredible first hunt experience for Wegenast.
"After seeing that bird work and come into the decoys like that, it made me realize that I'm so looking forward to understanding and learning the art of turkey hunting. It's all thrilling to me, to be able to study their movements and learn how to be a proficient turkey hunter. I can say that I'm already addicted."
Today a new turkey hunter is sworn into the legion, and a long line of turkey tales are sure to follow.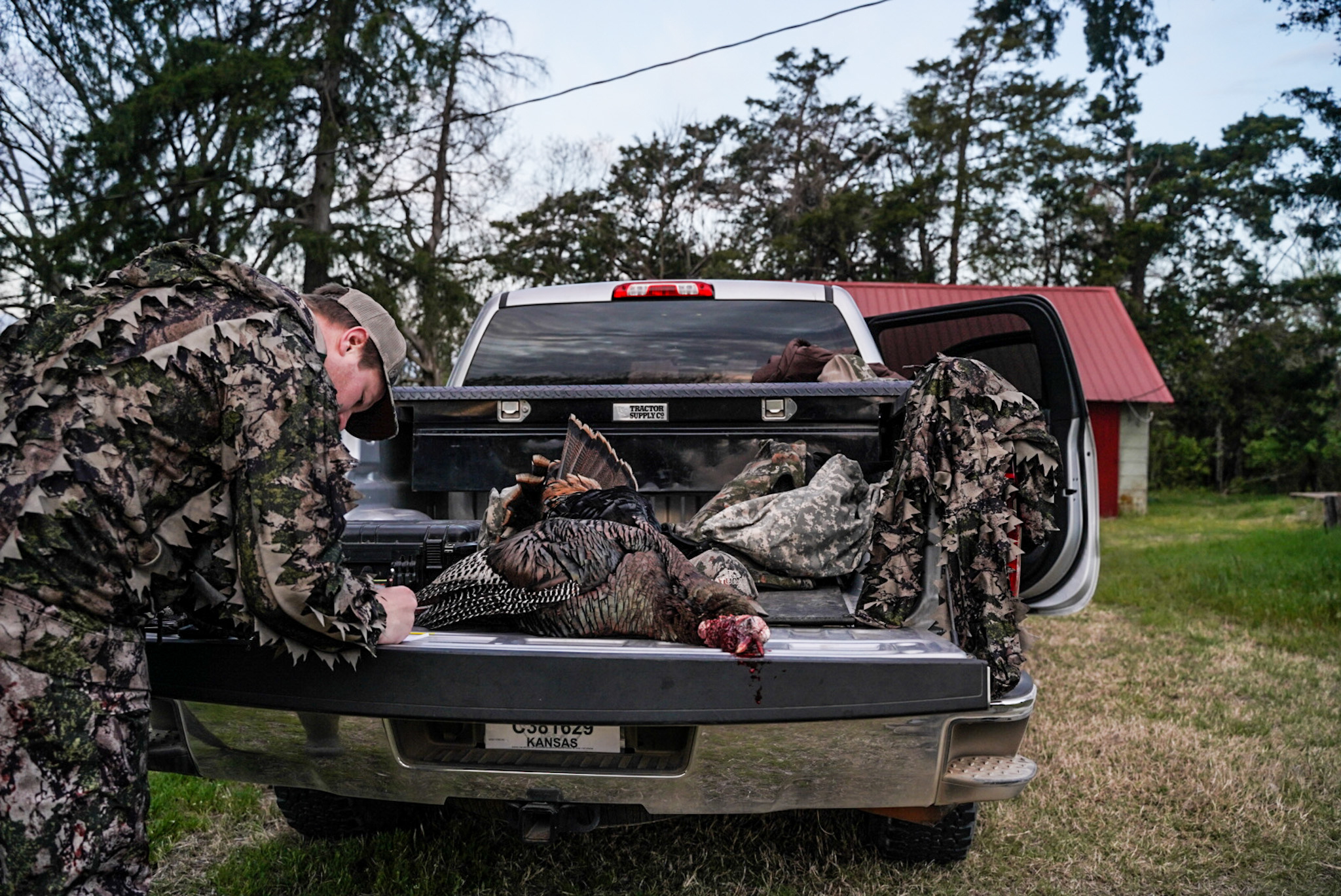 Watch the Full Video Here

https://naturalgear.com/videos/
Read more >