Posted by Josh Alberius on May 11th 2022
My Introduction to the Fishing Lifestyle
I've been fishing since I could walk. I still have a photo of my first fish from my grandparents' backyard on Lake Hamilton in Hot Springs, Arkansas. Some say fishing is a lifestyle, others say it is a good way to pass the time till duck season. For me, it's a mixture of both. Like decoying ducks, there is something addicting about fooling fish into thinking your lure is a living creature.
Growing up, I was taught to fish with artificial lures. I can remember cold spring mornings trolling for striper with umbrella rigs, or learning how to cast a spinner bait deep into some cypress trees in Eastern Arkansas. Learning these techniques at a young age has allowed me to really master the art of working certain baits to give them a lifelike look, and made presenting a lure almost second nature.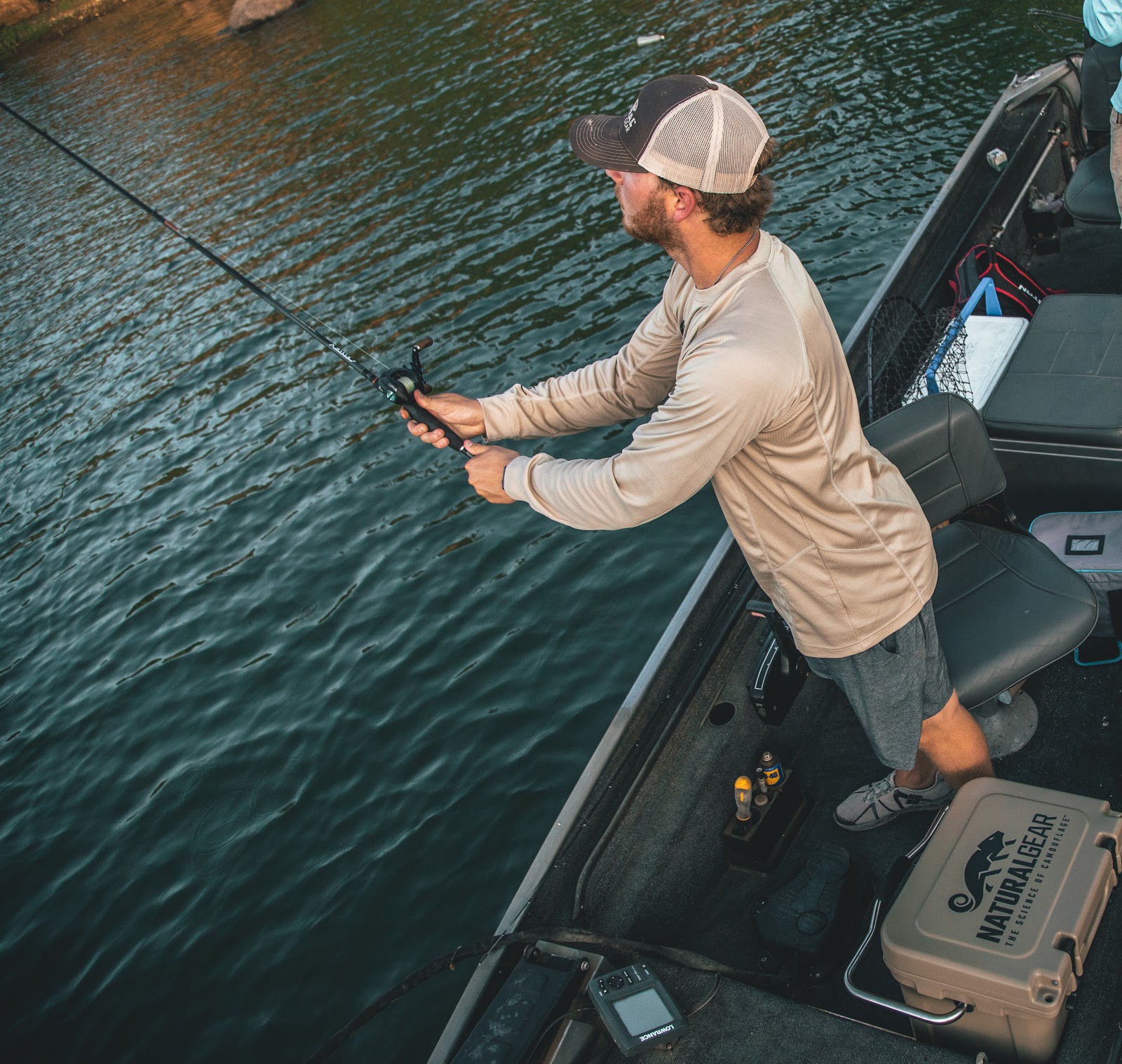 The Fishing Baseball Player
Former college and professional teammates of mine can vouch for my fishing obsession quite easily. When I packed for a baseball road trip in college, half of my suitcase would be clothes and uniforms, while the other half was a telescoping baitcaster and a vast collection of fishing tools and lures.
I can remember traveling to Mizzou and having a game cancelled due to rain. Instead of sitting in the room playing video games, or doing homework, I spent my time walking 3.5 miles to a local lake that I had found on Google maps. I wasn't sure what to expect, but the walk paid off. I caught 85 largemouth in three short hours and made it back in time for team dinner.
Believe it or not, the biggest bass I have ever caught was on a travel rod down in Auburn. We always practiced on Thursdays, a day before the weekend series began. On this particular Thursday, we got to practice at 8 a.m., leaving the rest of the day to do whatever we needed to do to prepare for the Friday night game.
Well, pitchers will be pitchers, so we of course found the nearest golf course and decided to go play 18. Knowing golf courses are the holy grail of bass fishing, I brought the travel rod and a rattle trap in case we had some "extra time".
We had just finished hole 17 and had to cross a lake to get to the 18th tee box. There were two groups ahead of us and I had been dying to break out the rod after seeing the size of some of the beds along the bank of this lake.
Spreading the Fishing Bug
I got rigged up and made two or three casts without getting a hit. But on the fourth cast, things got a little wild. I made a cast down the bank and instantly got hit, as if I had just thrown it in her mouth. I fought this fish with 6-pound test and a travel rod that was on the verge of snapping. I remember I had a couple teammates with me that were going absolutely nuts, which in turn got the attention of the two groups on the 18th tee.
I soon had an audience around me while this fish was ripping drag smooth off my reel. In those few minutes of me reeling, I felt like there was no chance of this fish ever getting to the bank. But I was willing to go swimming after this fish if needed.
I finally wore her out and got her to the bank. Weighing in at just under 11 pounds, this was no doubt the biggest bass I had ever caught or seen in person.
I couldn't help but laugh at what had just happened. The photos were directly sent back to our players and coaches, which then spread the fishing bug to the rest of the team as we went on future road trips. I noticed quite a few travel rods enter the bus on the next road trip.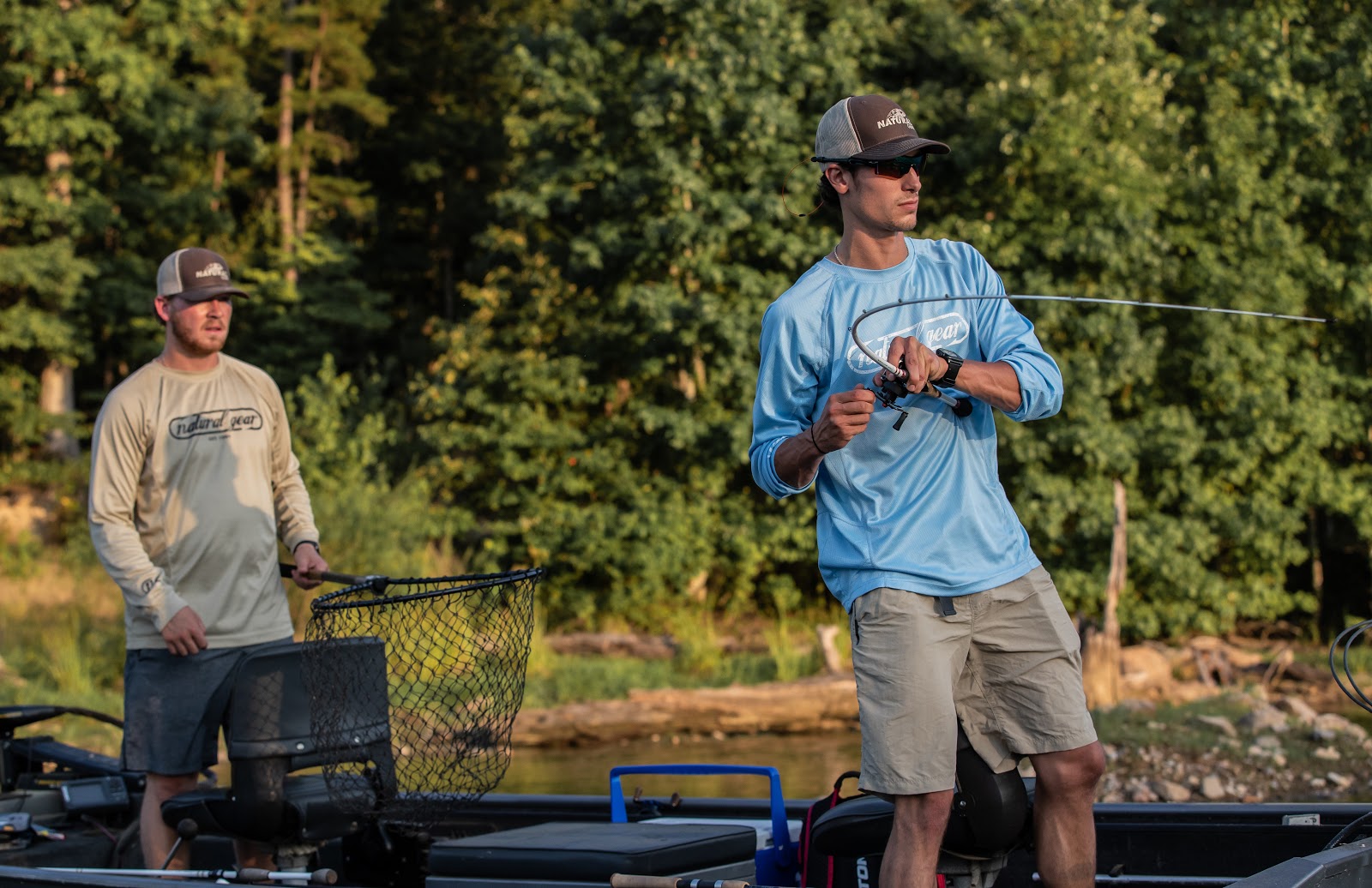 The Fishing Adventure Continues
I have messed around and fished a few local tournaments here in Arkansas, but my main reason for fishing is to get away from the everyday hassle of life and just get on the water and relax. Watching the sun rise in the Delta, or set behind Pinnacle Mountain on the Arkansas River is hard to beat in my book.
To this day, fishing is always about the adventure for me; an opportunity to make memories and share a day with someone who enjoys it as much as you. Whether it's on familiar Arkansas water, or a golf course in Auburn, Alabama, I will always cherish the moments with friends and family, and the thrill of what could happen on any given day.
Read more >