We've all heard grumblings and gripes from goose hunters and duck hunters alike about late season birds; they are smart, and we can't kill em'. While much of that has merit and is true, other goose hunters use the struggle to their advantage.
Late season geese are really smart, they are really stubborn, and there isn't anything they haven't seen yet. Which is why as hunters they are so satisfying to get even with.
Hide first. Nothing ruins a hunt faster in the later weeks of the season than not being hid perfectly. Rule of thumb, if you can see camo, and outline of a blind, a shape of a layout blind, a leg sticking out of the socks…They can to. You aren't hid good enough. "well they aren't flaring I don't think they are seeing us." Chances are they DO see you and that's the reason they aren't finishing. If you can see where you are hiding, I promise the birds can. Sometimes they slide, they lift up on the edge of the decoys, they might veer off to one side. They don't turn inside out and pump backwards every time they see you, they know something is up when they give you any of those indications. HIDE. Take the time to do it right. Cut grass every time for layouts or a-frame blinds, bring in cedar trees, whatever you have to do but do it; otherwise you are just a really good birdwatcher with expensive gear.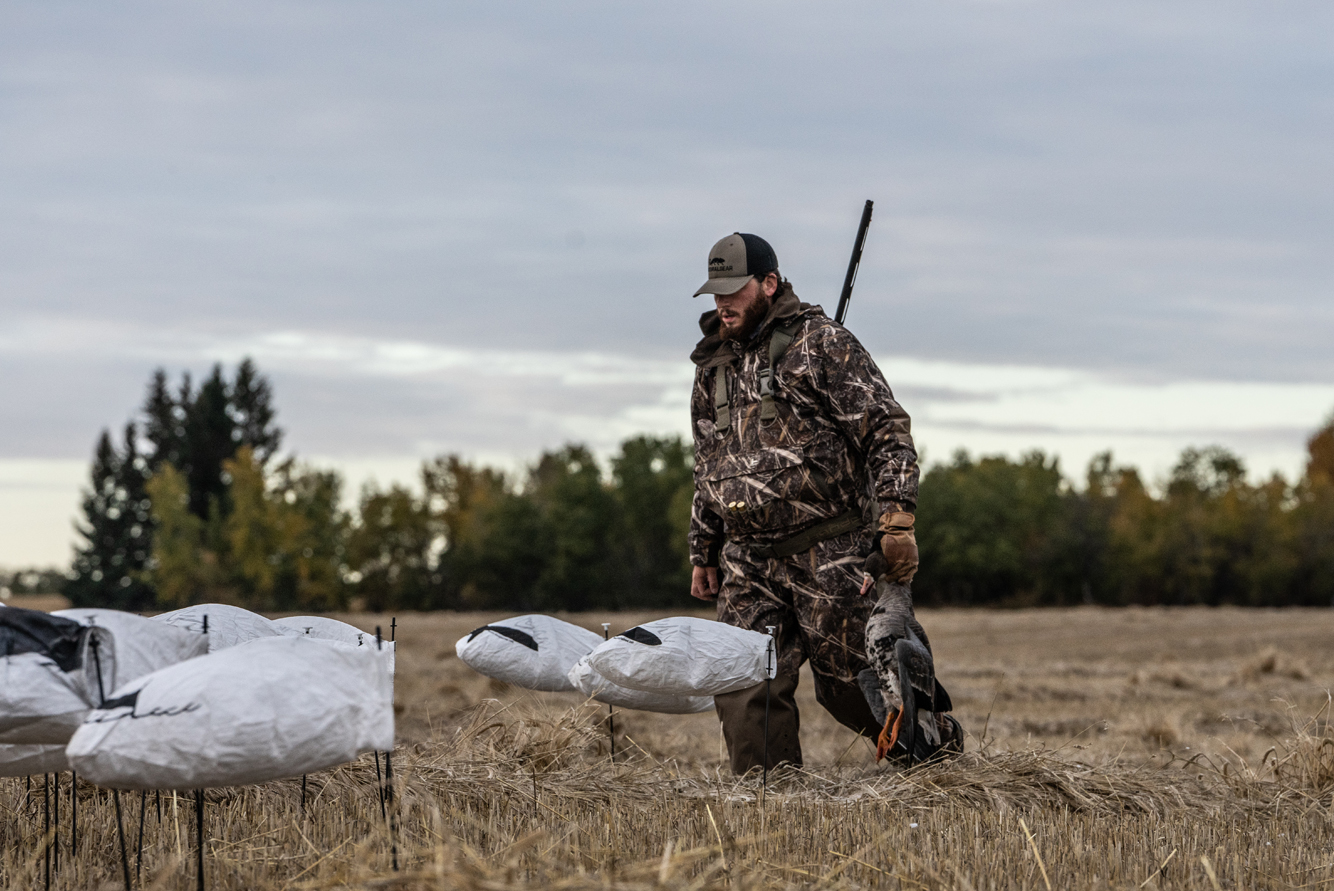 Read the birds. Don't be that guy that just calls to call because I'd put money, you're spooking more birds than you are killing. Call as realistic as possible when the birds are at a medium distance, don't let them pinpoint that your calling is separate from the decoy spread. Damn sure don't call at specks when they are over you or on the side and can tell your calling is 25 yards from the nearest decoys, they will peg you. Unless geese are sliding out or losing interest, keep your calling to a bare minimum. They know by now what real birds sound like, and real birds late in the season very rarely make a lot of racket because they want to stay hidden.
Keep your decoys in tip top shape and set them exactly like you see real birds sitting. No X designs or YouTube riff raff, watch and pay attention to real birds.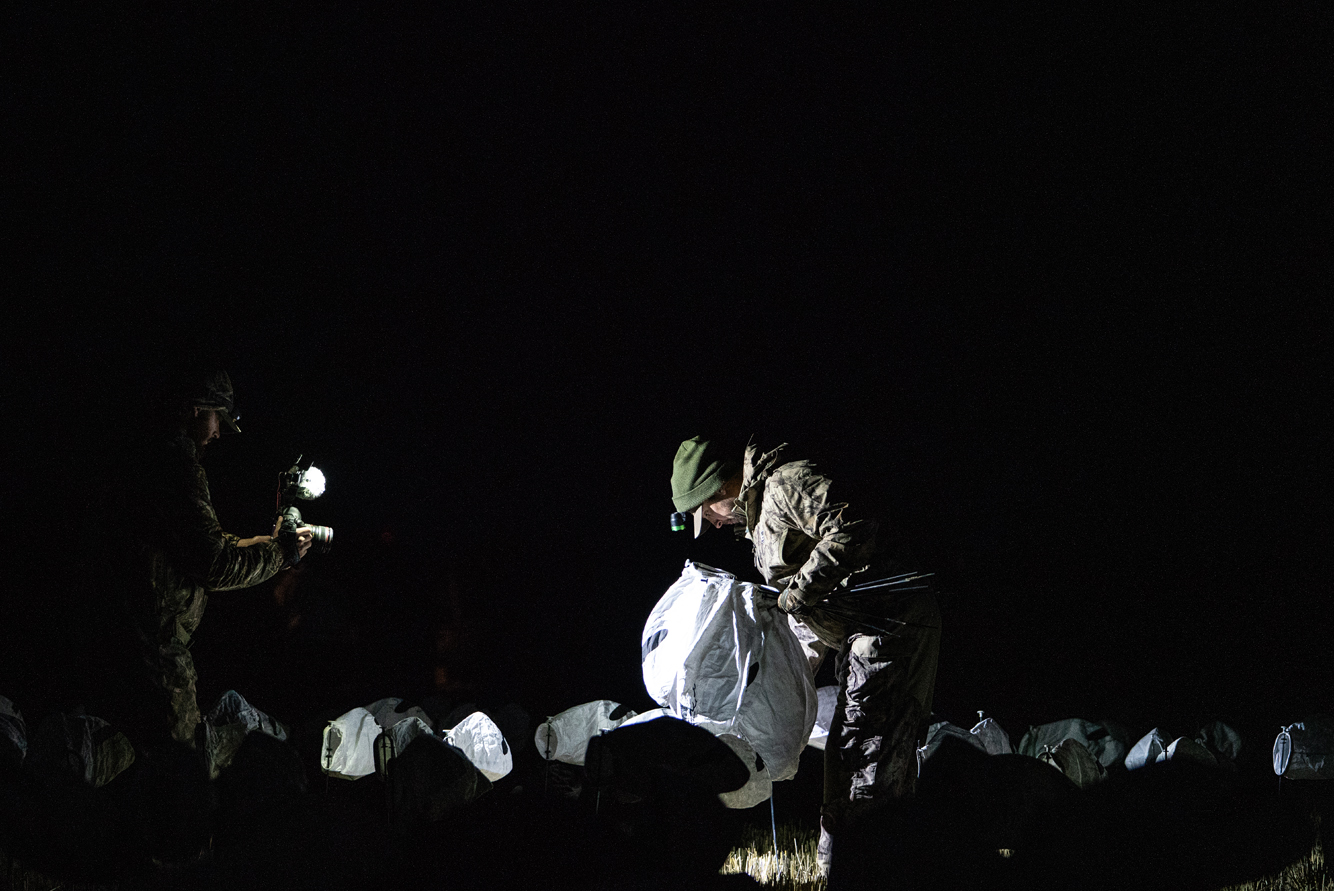 Most importantly, hunt when it's right. If the conditions aren't right or in my favor, IM NOT GOING. By January and February we've sure hunted enough that going just to go isn't something that feels good on the wallet or the wife at home. No wind, warm temps, clear and calm after a cloudy and all-day feed; Don't go. Quit educating the birds you have to hunt even more because there is a slim slim chance you're going to fool them. I'd rather hunt water any day that the conditions are not in my favor anyway. Field hunting at the end of the season needs to be thought of as Texas Hold'em, place your chips on the table when you have a hand that is going to beat the whole dang table.
Read more >