Posted by Josh Alberius on Mar 1st 2021
I've always enjoyed hunting turkeys, but it's never been close to my love for hunting whitetails and ducks. Maybe that's because when I played ball, our season was always ramping up just in time to conflict with the start of turkey season. I've been fortunate enough to harvest a turkey or two at our farm in Eastern Arkansas, but I've never truly been hooked. Until now.
Since college, I've been talking with my K Zone partner and former Razorback teammate, James Teague, about getting serious about the turkeys once the baseball days were over. With the 2017–2018 duck season coming to an end, we were eager to get back in the saddle and put together a quality turkey hunt.
James has an incredible ranch on the Oklahoma-Kansas line. This is the kind of place that most outdoors-men dream of having; a few thousand acres of beautiful rolling prairie with timber bottoms that scream giant whitetails and gobblers. This is a place where you can escape from the everyday hassles of life and just enjoy being out in the wide-open.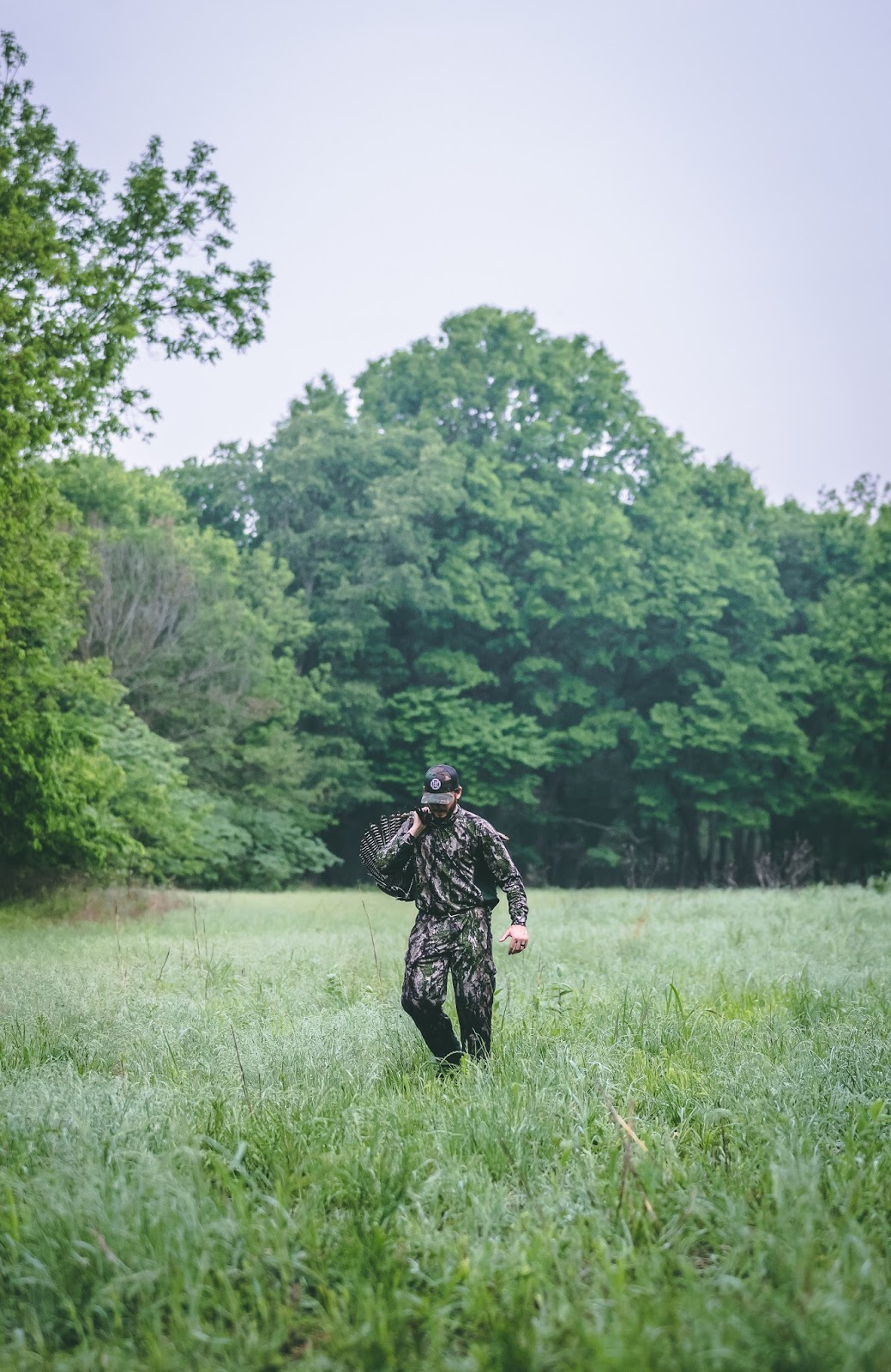 As he should, James knows his ranch better than anybody on the planet, so I trusted he would pick up my slack on the scouting side of things since I live in Arkansas.
We had a pretty good idea where these turkeys were roosting and how they worked the bottoms in the early-to-mid morning. We decided to target a specific block of trees that James had spotted some toms using during late bow season a few months prior. These were the only trees in the area, so the turkeys used this as protection from coyotes and other predators.
James has a food plot that he planted in the direct center of the trees, giving the turkey a perfect spot to feed and strut. As most hunters know, the wind always seems to be blowing in Oklahoma. But with the correct wind, the tall hills will block the wind from this bottom, making the scouting and hunting much easier.
James spent a couple of weeks doing his homework on these birds, and he was confident that there were multiple toms cruising around this food plot. I was basically on call during these couple of weeks so that as soon as James told me it was time, I could be ready. The weather finally lined up and gave us a wind that was much needed for that specific block of trees. Within 24 hours, I was packed and loaded and heading north in a hurry.
I arrived In Oklahoma after a five-hour drive and was greeted with a napkin and pen for a little game plan meeting in James's kitchen. We weren't exactly sure which tree the toms were roosting in, but they were going to be close to the food plot regardless. James drew up a plan that was going to put us downwind for the walk in and alongside a couple of fence lines to hide us as we walked toward the block of trees. Like I said, I've never been hooked on turkey hunting; but as I lay in bed that night, I felt as excited as I usually do on duck hunting season eve back in Arkansas.
We were up nice and early for breakfast and then headed out for what we hoped would be the hunt that we had waited on for years. We arrived at James's shop with more than enough time to spare, but the anxiety of a big morning had us in a rush.
We loaded the Ranger and took it to the top of the ridge, just above where we were going to set up. It was an unusually quiet morning. You could have heard a pin drop from the top of the ridge. We slowly worked our way down the back side of the hill to a spot we thought would allow us to keep a few hundred yards between the possible roost trees. It was a miracle that we had gotten into position without breaking a stick or stumbling through the dark brush on the way in.
Once we got to the setup, James quietly slipped out into the food plot to get the decoys set. I hung back to get the camera and tripod in place and brush my gear hunting bags in behind the trees. We decided to sit still for the next 10 to 15 minutes. No calling. No talking. Just the sounds of nature waking up.
After about 25 minutes, we heard the first couple of gobbles on the roost directly in front of us. They were much closer than we expected. We had planned for them to be within 100 yards once they came down off the tree, and we were going to call them straight across the food plot and into the decoys.
Plan A had turned into Plan B. James started letting out small sequences of chirps hoping the toms would locate our decoys. Within five minutes of James calling, we had the first tom jump off the roost. He had spotted the decoy while on the tree and came down at the decoy in full force. When his feet touched the ground, he was within 10 yards of the end of James's gun. James made a great shot at point blank range and we were on the board.
We weren't too quick to celebrate because we had noticed that there was a second tom about to jump down off the tree and he was headed directly at the flopping tom that James had just shot. Maybe he thought it was a threat, but this turkey was feet down on a string right to our setup.
Fortunately, I had brought my shotgun in case this very situation occurred. I passed the camera to James, got my gun from behind my tree, and was able to harvest the second Tom within eight steps of where I was sitting. Talk about a thrill!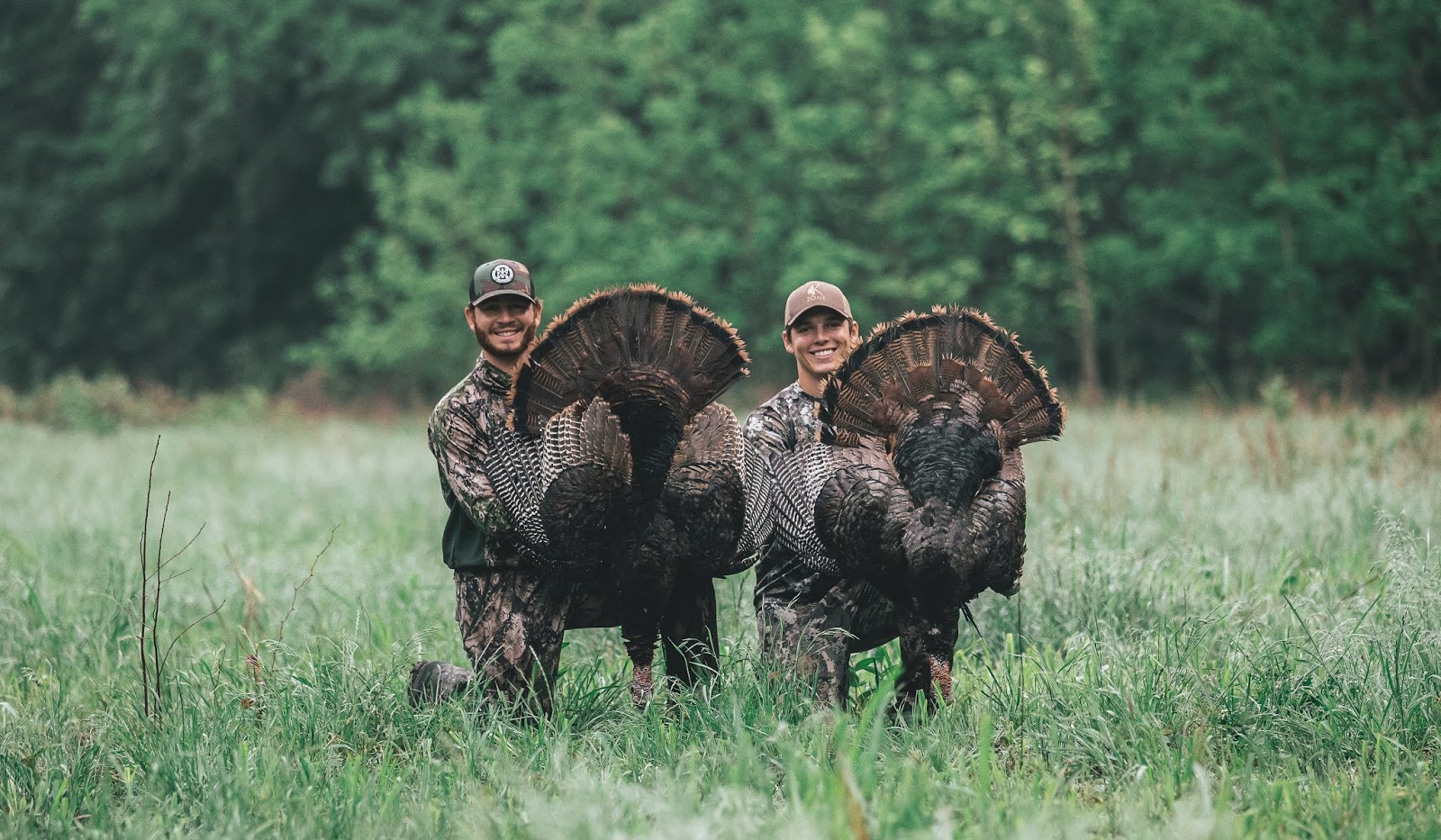 Days like this may or may not happen too often in the turkey world, but for us it was a long-awaited day. It was good to be out there truly experiencing what it took to harvest these mature turkeys, and sharing it with a good friend made it that much better.
I always think that if you're not setting out to build lifelong memories with the people around you, then what's the point of going in the first place? Trips like these are the ones that we won't soon forget. And with my addictive personality, I will now always look forward to spring turkey season and forever be hooked.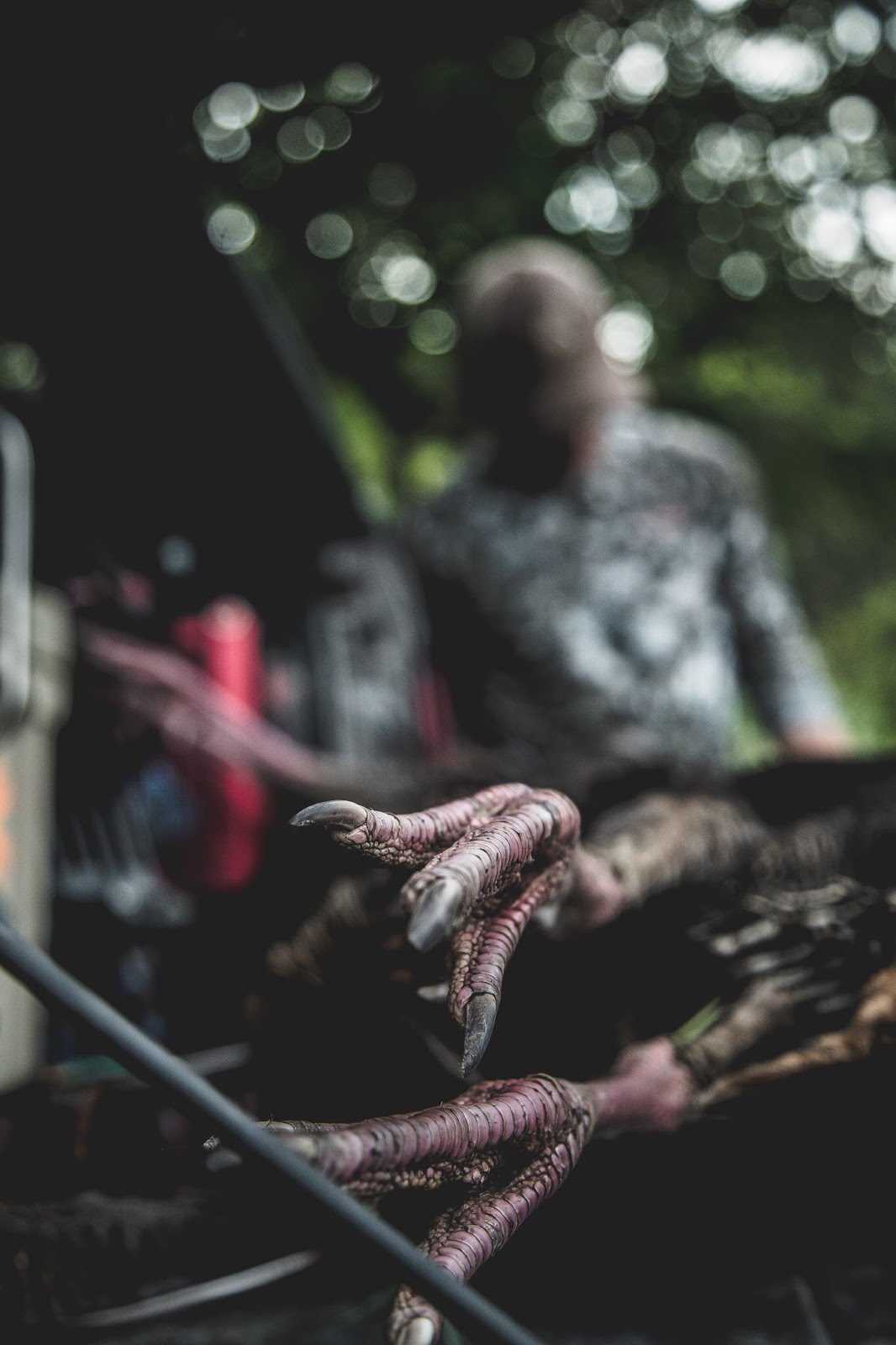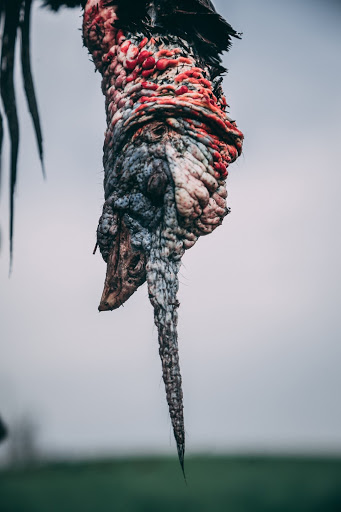 Read more >